There are plenty of lists of ad networks to advertise on the internet but advertising with bing ads or Microsoft ads for business products or services on the internet help to drive genuine traffic from the USA and tier 1 country to your business and convert them into the sell.
Not as easy as it seems, it depends on the product quality and product demands from a specific demographic.
In this advertising on the internet process of advertising on bing or advertising on Microsoft play a winning game cause of low CPC biding rate and high CTR.
Cause of having a specific area of marketing Scoop bing ads approaches to provide a genuine audience, who are currently using a bing network.
Bing Microsoft ads have a broad audience network area, belongs from tier one country, and second-largest used search engine.Like USA ,Canada ,Germany ,UK,and Australia,etc.
After google ads, it took second place in the mindset of the online business marketers to display ads. cause of its low CPC and CTR result.
And the best part of bing advertising, User interface dashboard Which makes it too easy to start your product or services ads campaign to display ads in front of the bing Microsoft audience network.
Just having a basic knowledge of advertisement you can promote your business products or services.
It looks like promises for every business to advertise their business product or services and find an audience that converts to the sell.
The truth is don't rely on a particular ad network, cause it is not easy to define how your ad will interact with your audience.
But in fact, without spending time and money you will not experience what SEM marketing Strategy is going to hit your business goal.
It's all about testing the largest number of Microsoft ad shows and the type of ads to display, discover, and reach the right bing audience network.
So Start testing your product or services on bing ads or Microsoft ads and check out their analytic data to discover and analyze the performance report.
What is bing ads/Microsoft ads ?
Microsoft bing ads is a Search engine-based ad network, Similar to Google Ads, and cause of having third-party search engine partnerships.
It provides a broad Space for an advertiser to display their ads on the search result page and to the Webpage content owned by Microsoft ads bing Search engine.
Microsoft's search engine has extended audience network to display ads, Like displaying ads on Yahoo and AOL, etc, audience network.
It is not too beneficial as google ads If you 'r business products and services outside the tier-one country list, cause google ad network has a broad audience network list from all around the world.
How to create account on microsoft bing ads to display ads?
Creating an account for bing ads is too easy like other ad networks, Just takes two processes to create an account.
The first Step Sign up with an existing email or create a new account on Microsoft's bing ads
The second verify that you own this account "Security code", bing is strict to its security, So make sure your verification doesn't fail.
Once you verified it will redirect to the login page to access the Microsoft bing ads dashboard.
How to set up microsoft advertise campaign?
As I said before advertising on bing is too easy, to set up your ads campaigns to display on the Microsoft bing ads network.
First, to set up an account for Microsoft or bing advertising, Login to your Microsoft advertising dashboard.
Here you will see a Campaign setup feature option, Just Simply name your ad campaign.
For example, I am running a shoe shop promotion, So I can name it Men's Shoes.
It's just an example you can use any name to recognize your Microsoft ads campaign to check out your campaign performance report.
Once you named up your campaign for bing advertising, Move on to the next process to set up your business name and location.
Note: Without naming your Microsoft ads campaign you can't access to next step display ads for bing advertising.
How to Set up your business name and location for bing ads?
Business name and location is the most important part of business branding, Make sure to use the name that you owned for business profile.
Once you have named your business, set up your business's current location, this helps to get in-depth information of the Microsft advertising audience network.
This is the best part for "product listing" display ads to the top of Microsoft bing search results.
Product listing ads are more likely seen by bing search engines or other search engines that have partnerships with Microsoft's advertising.
Bings ads are similar to google ads, so if you already have ads campaign on the google ad network you can easily import that campaign just in a few easy steps. or set it up as a new bing ads campaign.
How to import a Google ad campaign to a Microsoft ads campaign?
It is optional you can set it as a new Microsoft advertising campaign or you can import campaign data from your google AdWord account.
The process is simple to import data from google ads campaign to Bing advertising campaign, first click on the import option from your bing ads dashboard.
It will redirect to the Google Adword dashboard, Now login to your Google ads account and select the ads campaign that you want to import.
Bing ads only support importing up to 10 campaigns at a time, to import more data you have access again to the google ads dashboard to import more campaigns by doing the same process.
Before importing it will ask "Start import" as it is or "customize report" Make changes on importing campaign.
And click to import with providing a campaign name.
Bings ads are more likely than google ads, So it means its priority is to reach the keyword-based targeted audience.
So the next step is most important to reach out or How to find relevant bing audience networks, match business product or services related keywords.
Microsoft bing ads audience network for online business promotion?
Audience networks are the backbone of every Online Success full business If your targeted audience reach is for the USA and tier on the country.
You can target Microsoft ads audience network with three basic ads performance and narrow down your right audience reach.
Device targeting audience network
Device targeting help to discover the audience reach according to the device behavior, you can control your ads to display or not to display.
All Desktop, laptops, tablets, and mobile devices consider Microsoft device ads device features and are displayed according to the biding system.
Approximately work on all devices that used an internet connection. from device features, you can set up an audience network to display ads.
Location Targeting audience network
Location targeting is a concept of SEM marketing to find your audience network from a specific place, where you want to promote your business product or services.
Bing ads provide a feature from where you can manage your ads to be displayed in a specific desired location.
You can set up a location to manage ads to display in a particular country, state, or city.
keyword targeting audience network
Ads campaign performance is dependent on the targeted bing audience network, and relevant audiences are only specified by product-targeted keywords.
Keywords are used to define a particular product or services related information.
And to find the particular keyword for product advertising on bing ads, you need a keyword research tool Like Semrush.
or you can use the Microsoft bing ads keyword planner tool, which is similar to google keyword planner.
This tool is available to all user who has Microsoft's ads account.
To access this tool, visit your bing advertising dashboard and at the top of the "tools" menu, you will see the keyword planner.
As you click on keyword planner it will show a keyword research box, either you can do Keyword research by targeting your product or service categories.
Or you can use your existing website URL to automatically crawl and discover your product-related keyword to run a Bing ads campaign.
Keep in mind ads campaigns only give better-performing results, if the product reaches the right audience.
So that's why targeting relevant Keywords for product promotion is the key point of a successful advertiser.
Well, there are two types of performing keywords, the first one is the keyword that you want to target for the product to be displayed.
And the second one is the Negative keyword you won't neglect to display bing ads for this particular keyword.
With the help of bing keyword planner, you can access to get in-depth data on keyword performance, Like Search volume, Keyword trends, and CPC ( Cost Per Click).
What is a Negative keyword Microsoft advertises for audience network?
A keyword that you want to neglect for product or services, for example- Your brand business is about leather shoes but unfortunately, your bing ads are appearing in front of those users who are searching for Sports Shoes.
The buying intent of the bing audience network is about sports shoes, absolutely the visitor will Click your ads or maybe not.
If in case any visitor clicks ads, then there is not more than a 3% chance that the visitor will change his/her mood to buy leather shoes
So if your ads are shown on a Negative keyword-based audience network, your ad appearance cost will be in waste, cause ads will charge money from your pocket.
No matter where your ads have appeared and how the audience network interacts with your ads, You have to pay for bing ads whenever your ads are been clicked.
Microsoft bing ads help to interact with the perfect Keyword match audience.
So that is the reason Microsoft bing provides an option to select a product based on targeting a keyword that fulfills audience needs.
This helps narrow down to match audience for business products or services by targeting a particular keyword search-related audience.
Before selecting a keyword to target the audience make sure to have a list of negative keywords to neglect your ads to appear in front of those user screens, which doesn't benefit your business.
And narrow down your audience network reach and save your pocket money before it gets wasted on misleading and invalid user accounts.
So it is the most common issue faced by advertisers while promoting their business ads on search engine marketing to get the relevant audience to the business profile.
Once you set up or narrow down your audience network reaches for bing Microsoft ads targeting, the next is to set up your budgeting.
Budget settings.
Set up UET tag for Microsoft ads campaign.
Create a UET ( Universal Event Tag ) to discover the performance of the ad, Manage the audience list to reach, Create a remarketing list on the ads campaign, Optimize audience reach, bid adjust rolling Optimize audience targeting by adjusting bids, optimize ads, or Keyword targeting.
Business location feed – boarding your audience reach according to your business location data, import from Google my business or through Bing places.
Types of Microsoft advertise for product listing ads
Microsoft bing ads provide text-based contextual ads Which are displayed according to keyword-based searches on the Bing search result page.
Ads are shown on the front of the organic search listing search result page, ads are displayed across the search listing page above, below or it may be seen on the sidebar.
And Another ad feature provided by bing ads is product listing display ads, useful for e-commerce and retailer businesses that show ad's purpose is to generate leads.
These types of ads are pictures or images of business product banner ads, Including a call to action text, business profile, Price list of product listing, etc to generate more leads and convert them into the sell.
Ads are displayed to the user when using keyword search terms that match the quality of the audience network, cause of its flexibility and broader audience reach.
Bing ads are displayed in front of an audience, which is relevant users to your product or services.
Ads are shown in front of the Microsoft bing audience network, and the third search network has a tie-up with the Bing search engine.
Like- yahoo, AOL, etc.
Microsoft ads: Image extension
Microsoft image extension help to add a single image layout and multiple image layout for product listing ads.
This image layout help to drive more relevant user and attract the audience more attention and get engaged with your business product, improve CTR with ad images or pictures.
Know more about the Microsoft Image extension
Microsoft Merchant Center for product listing ads campaign?
Well, to run a successful ads campaign for business product promotion needs a clear goal, Microsoft bing ads provide a product listing advertising feature for the Microsoft merchant center.
That helps to create catalogs of product profiles which include a product image, product details, and product price to inform your audience about your business product transparency.
Microsoft Bing ads keep stored Product inventory in the merchant center feed file, whenever engaged with product display ads it accesses the Microsoft Merchant catalog and pulls all information of the particular product that you submit while creating a product listing catalog.
Microsoft bing ads management?
Microsoft provides ads management tools that offer flexibility for the advertiser to manage their ads campaign, account sustainability, and track the report of advertisement.
Here is the overview of the bing ads tool to manage your ad campaign.
Bing Microsoft bing ads provide an easy-to-use cool tool list and insight feature that allows users to control bing ads management integration.
Bing ads management tools are categorized in four-part and all parts have an insight feature list to easily control and manage Microsoft ads campaigns.
1-Planning -Keyword planner and ad preview and diagnostic
2-Shared Libary- Audience network, Business location locally or globally, Labels, negative keywords list.performance target, website exclusion list.
3-Shared budget – Bulk action, Bulk edits, automated rules.Scripts,
4-Microsoft advertising editor –conversion tracking, UET Tag, Conversion goal, Offline conversions
5-Set Up – Account business data, Billing and payment, account access, account map, Preferences, and merchant center.
Microsoft ads Advertising Editor Software Campaign management tool
Microsoft focuses on user experience to provide advertisers easy to to use and manage features in one place, these software features help advertiser quickly start their ad campaigns, importing data from google ads.
Work Online and offline, you can manage to access your Microsoft ads account, edit or delete and make changes to our ad campaign, even you are offline with Microsoft Advertising Editor.
Microsoft Advertising Editor helps to manage your ad campaign or create a new ad campaign, target keywords, and negative keywords.
You can Set up and manage multiple accounts for ads campaign by targeting the right keywords and bids with keyword research tools.
Microsoft Advertising Editor work online and offline and available for both Windows and Mac.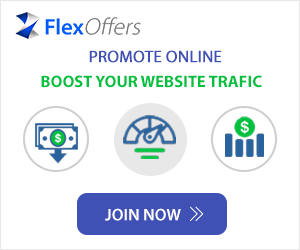 Why should use Microsoft Bing ads Instead of google ads?
Well, It's not easy to say that google ads are not good, cause it is the ad network that represents world marketing, and cause of a wide range of audience networks it is not easy to reach out right audience.
Bings ads rollout under 6.7 percent of ads networks markets share in the world and most of the users are from tier one countries.
This means the ads are displayed in front of those users who are the rich audience, use Mac and iPhone, and the benefits of this audience are more likely to have buying intent if the product and services meet their needs.
Although it depends on the bing audience network reach, that you target( Demographic, keyword, and negative keyword) while setting up your ad campaign for products or services.
Microsoft Bing ads audience network is from the demographic of the large scale of the rich business country, and cause of low CPC rate and High CTR.
Help advertisers to advertise more ads campaigns on a small budget scale.
Doing Online business promotion of products or services with bing ads is one of the best ad networks to grow business rapidly on the world of the internet.
On other hand, google ads keep a large number of audience network lists, cause it is the world's number one search engine and its marketplace reach is wider than the bing ads network.
And the cause for the high audience network, it's not easy to find the right audience and that's why google ads CTR 0.86 percent according to the word stream report.
Also, read: How to do internet marketing free of cost?
FAQs about Microsoft bing ads
Do Microsoft bing ads provide free services?
No, but, Bing ads provide a coupon code for first-time to start online advertisements on bing.
Why run bing ads instead of google ads?
Bing ads have Low CPC and high CTR and Google ads have high CPC and low click-through rates.
Do bings ads provide a user-friendly dashboard?
Yes, bings ads provide a user-friendly dashboard from where you can control and manage your ad campaign.
What is the Bings ads audience network range?
Bing audience networks are not large as google ads but it is the second-largest used search engine covering 6.7 percent of the audience network marketplace of the USA and tiers1 country.
In which country Bing's search engine audience network is in the high range?
Bing's audience is highly from the USA and from tier-one countries.
Can I import google ads campaign data to Bing ads?
Yes, Microsoft bing ads provide import features, from where you can import google ads campaign data to set up as it is in a google ad campaign.
Can I use Microsoft editor software on the mac operating system?
Yes, Microsoft editor works for both Mac and Windows.
Is Microsoft image extension free to use?
Yes, Microsoft provides a free image layout extension to set up ad campaigns to drive and attract more audiences and improve CTR.
Conclusion:
Well, Microsoft bing ads help to advertise Products or services to increase business brand awareness and generate revenue.
And also provide a user-friendly dashboard to easily monitor all features, but it's not a smart choice to advertise on Microsoft bing ads.
If you have selected an audience network on bing ads then it is not useful for outside the tier 1 countries, cause bing search networks are from the USA, Canada, Australia, the UK, etc.
And this is the reason why Google ads are more popular than bing ads networks, So if your audience network is from a tier 1 country then Microsoft bing ads will be the best option to promote your business product.
What do you think, Does your business represent and full fill the bing audience network need, if yes start, Visit the link to start advertising on the Microsoft bing search network. this post contains an affiliate link if you sign up through this link we get a commission to Know more see our disclosure page.